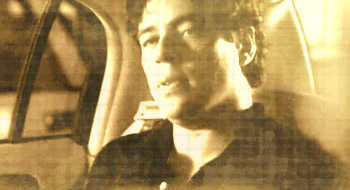 Benicio Del Toro plays Javier Rodriguez, a Tijuana cop who made the choice to do his job right. This decision becomes more difficult to stand by though, as people around him begin to die and the corrupt flex muscle that he can't fight.
Del Toro has been working pretty steadily for quite some time, starting out with projects like the James Bond film LICENSE TO KILL. It was his role as Fenster in THE USUAL SUSPECTS that grabbed people's attention. Shortly after, he had another critically acclaimed supporting role in BASQUAIT. He also received great reviews for his outrageous performance in Terry Gilliam's FEAR AND LOATHING IN LAS VEGAS.
Most recently, Del Toro starred in Brian Singer's WAY OF THE GUN. Although the film was largely panned by critics, Del Toro received praise for his cool, laid-back performance. For TRAFFIC, Del Toro has already been recognized for his performance by various critics' award circles.
He will soon be starring in Sean Penn's THE PLEDGE, and Guy Ritchie's SNATCH.

LICENSE TO KILL
SWIMMING WITH SHARKS
FEARLESS
THE USUAL SUSPECTS
BASQUAIT
THE FUNERAL
FEAR AND LOATHING IN LAS VEGAS
WAY OF THE GUN
TRAFFIC
THE PLEDGE
SNATCH

Below are a list of links for Benicio Del Toro. If there any you would like to see added, send an e-mail.