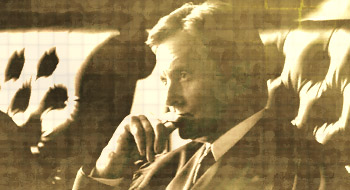 Michael Douglas is one of Hollywood's biggest lead men, and one of its best producers. Douglas starred in the television show THE STREETS OF SAN FRANCISCO for several years. He's put together an impressive list of work including THE CHINA SYNDROME, ROMANCING THE STONE, FATAL ATTRACTION, THE AMERICAN PRESIDENT and THE GAME..
He's always been very wise with his choices, often working on projects that take a stand on societal issues. He also challenges himself in ways that other leading men often don't. It's hard to think of many of Hollywood's A-List actors that would take a chance with FALLING DOWN, BASIC INSTINCT or WALL STREET (which won him a Best Actor Oscar).
As a producer, Douglas has also won an Oscar for Milos Foreman's adaptation of Ken Kesey's ONE FLEW OVER THE CUCKOO'S NEST.
Currently, Douglas is winning critics' awards and receiving nominations for his work in WONDER BOYS.

STREETS OF SAN FRANCISCO (television)
ONE FLEW OVER THE CUCKOO NEST
(producer)
THE CHINA SYNDROME
ROMANCING THE STONE
FATAL ATTRACTION
WALL STREET
WAR OF THE ROSES
BASIC INSTINCT
FALLING DOWN
DISCLOSURE
THE AMERICAN PRESIDENT
THE GAME
WONDER BOYS


Below are a list of links for Dennis Quaid. If there any you would like to see added, send an e-mail.