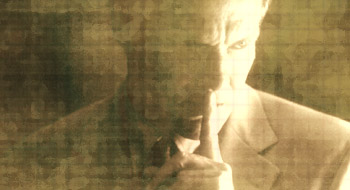 Dennis Quaid plays Arnie Metzger, a lawyer that represents the Ayala family after husband Carlos (Steven Bauer) is arrested by Drug Enforcement Agents.
Quaid has built quite a career in Hollywood. Working since he was a young man, Quaid put together a number of enjoyable performances in underachieving movies. It was his performance as Jerry Lee Lewis in GREAT BALLS OF FIRE! that made people finally realize how good of actor he truly was. He also received praise for his portrayal of Doc Holliday in Kevin Costner's WYATT EARP.
In the mid-nineties, after starring in a string of largely forgettable movies, Quaid began his quiet comeback with SWITCHBACK. The film itself was was not considered a success, but Quaid's performance got many critics talking. He then followed with the incredible SAVIOR, a film that was highly praised, but barely seen (if you haven't seen this film, RENT IT NOW!). Since then, Quaid has been putting in well regarded performances in the remake of THE PARENT TRAP (this film actually got great reviews, largely due to Quaid's performance), PLAYING BY HEART, ANY GIVEN SUNDAY and FREQUENCY.
In addition to TRAFFIC, Quaid will soon be seen in THE ROOKIE, the true story of a high school baseball coach who tries out for the Major Leagues after making a bet with his team.


BREAKING AWAY
THE RIGHT STUFF
ENEMY MINE
THE BIG EASY
INNERSPACE
D.O.A.
GREAT BALLS OF FIRE!
WYATT EARP
DRAGONHEART
SWITCHBACK
SAVIOR
THE PARENT TRAP
PLAYING BY HEART
ANY GIVEN SUNDAY
FREQUENCY
TRAFFIC
THE ROOKIE

Below are a list of links for Dennis Quaid. If there any you would like to see added, send an e-mail.